Sigma FP: ISO 100, 1/200s, F1.4
Right now, the photography and videography world are obsessed about sharpness. When I first started photography 5 years ago, i remembered using f1.2 or f1.4 prime lenses I used were sharp-ish at the centre but not so sharp at the corners. But now, the modern lenses now, the centre sharpness and corner sharpness are really really sharp. Old quality lenses were not as sharp, and had signification chronic aberrations, but had a distinct 3d quality pop to it. New lenses are so sharp, and also has significantly less chronic aberrations but does not have as much 3d pop to the images. This 3D zeiss pop is what I call micro-contrast. What is micro-contrast? Essentially on the graph below, it is having more colour graduations from black to white.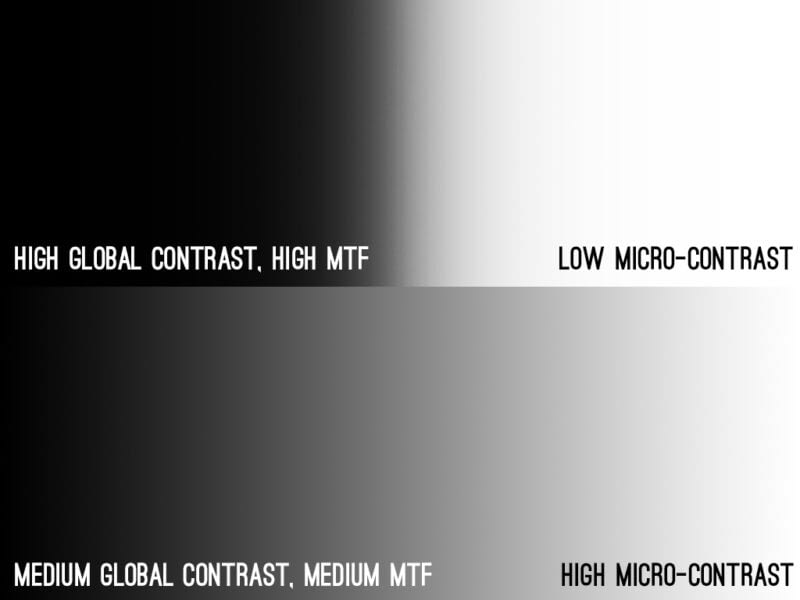 Example of Lens Rendition: Sharpness vs Micro-contrast

Picture from: www.yannickkhong.com/blog/2016/2/8/micro-contrast-the-biggest-optical-luxury-of-the-world

In other words, what Micro-Contrast to me is, and to everyone else in the world can understand, is having a 3d rendering of an image (Classic Quality Old Lenses), as oppose to a 2D rendering of an image (Contemporary Quality Sharp Lenses). In summary, micro-contrast is like, the image looks real, like you can see the edges, and really imagine being in that scene. 
These images I am showing here are from the recent sigma fp mirrorless camera, with the Zeiss Planar 50mm F1.4 ZE lens. Arguably, my favourite lens of all time, that excels at showing what micro-contrast is. I have posted more example photos of both black & white and colour images to help you see the tonality and smooth graduations of colour. 
Sigma FP: ISO 100, 1/200s, F1.4. 
You can see, even though the photograph is not clinically sharp, being shot at f1.4, the images look real, like you can almost feel the movement of the leaves and branches as the wind slowly gushes it. 
Sigma FP: ISO 100, 1/200s, F2.8
The images above were shot on F2.8 which in my opinion renders a whole lot of sharpness compared to F1.4, with a sweet spot of F5.6-F8 for the Zeiss Planar 50mm F1.4 ZE Lens. Although the picture is sharp, can you still see the micro-contrast of the images? Let me show you more examples below: 
Sigma FP: ISO 100, 1/200s, F5.6
Can you see it? If not, it is okay. I wanted to share the wonderful world of 3d Pop, Micro-Contrast, of what I like to call, realistic looking photographs. 
However, I do like to take this time to say, that there are modern lenses (released in the past year) now, that do have amazing sharpness across the place, but also have that amazing pop to the images. I will only list full frame lenses here, but the ones that I am thinking about are:
+ Tamron 35mm F1.4
+ Tokina Opera 50mm F1.4
+ Canon 50mm F1.2 RF, Canon 85mm F1.2 RF 
These four lenses that recently came out, in my opinion, have amazing sharpness, and also that 3d micro-contrast. I want to end this post with a few wedding photos, because it is important to see the 3D pop Micro-contrast look with people as well right? 
Sony RX1R + Zeiss Sonnar 35mm F2 Lens. ISO 100, 1/1250s, F2
This particular lens, the Carl Zeiss Sonnar 35mm F2 lens is quite sharp at F2, but also has nice micro-contrast at F2 as well. In the end, for me, there is just something special to me about the old Zeiss Planar lenses, even though the pictures are very blurry (non sharp shot at F1.4, the dreamyness, bokehness and 3D zeiss pop really gets me. There is something very special about them. 
In this day and age, these lenses, not limited to only zeiss lenses, that exhibit amazing micro-contrast will fade away, being replace by other sharp contemporary lenses. I hope these lenses will never die, but continue to live on due to their special characteristics.